Nice design is fine. Modern ergonomics is a prerequisite for a school bag for school enrollment! That's why we took a lot of time and made numerous model adaptations to make hukkepack an absolutely contemporary schoolbag with modern ergonomics.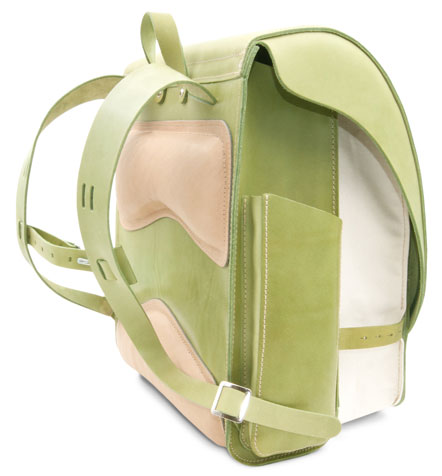 For the ergonomics of hukkepack we also got tips and opinions from experts. Following is important when buying a schoolbag for the school start:
soft and ergonomic back padding
low weight
pleasant weight distribution along the spine
comfortable and wide shoulder straps
adjustable chest strap
adjustment for growth in 3 steps for children, teenagers and adults
Our hukkepack satchel fits snugly on small and large backs with its ergonomic back padding and its low weight. Adjustable chest and shoulder straps, which are variable in 3 sizes, allow your hukkepack to grow into adulthood.
Back padding is made of certified natural rubber with a soft leather cover. Weight is distributed along the spine. That spares the back. When tanning our leather, no chemicals are used. Therefore, it may be that the leather of your hukkepack is a bit stiff at the beginning. That disappears after a short time. The leather becomes more flexible and pleasantly soft.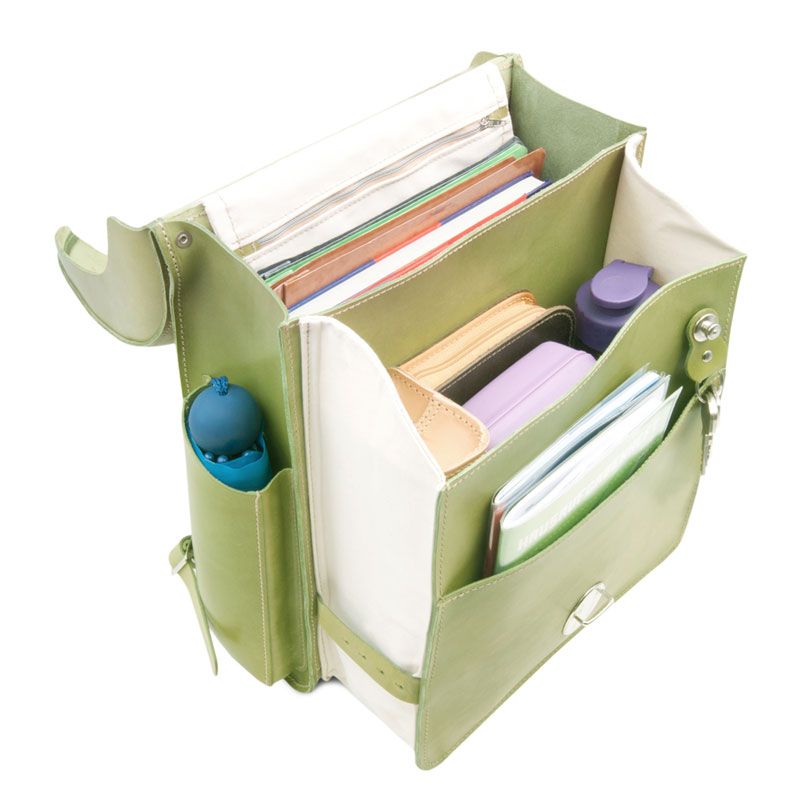 Our kids love to organize their things! hukkepack should give them pleasure to stow books, school blocks and lunch sandwiches clearly. Therefore we have equipped our school bags with many important extras:
stable cover with smooth closure
stability even when empty
carrying strap on the top of the lid
removable key chain
main compartments with stable partitions
large main compartment for heavy objects which lies directly against the back
extra inside pocket with zipper for the purse
We designed the side pockets in a way that no bottles fit into them. We want to avoid that the backs of the children are burdened one-sided. When drinking bottle and lunch box are arranged in the middle part, the weight is distributed equally on both shoulders. Side pockets are perfectly sized for umbrellas, handkerchiefs, hats, safety vest and so on.
YOUR HUKKEPACK IS CONVERTIBLE AND GROWS WITH YOU
hukkepack leather bags are alive. They collect marks, carry traces and remember the weather. You spend a lot of time together and share great experiences. As you change, your hukkepack changes with you. For example, when you grow or when changing jackets at the season change. Simply release the lock, move the knob and fasten again. Go on!
MODIFY SHOULDER STRAP LENGTH
Maybe you like to wear something else for a while. Just store the hukkepack under the bed. But at some point … you give your hukkepack a new function: as a study bag. Simply remove the straps, attach the carrying strap and go on!